Events & Activities
Royal Floria Putrajaya 2019

---
31 Aug - 8 Sep 2019
Taman Botani Putrajaya
10:00 am - 10:00 pm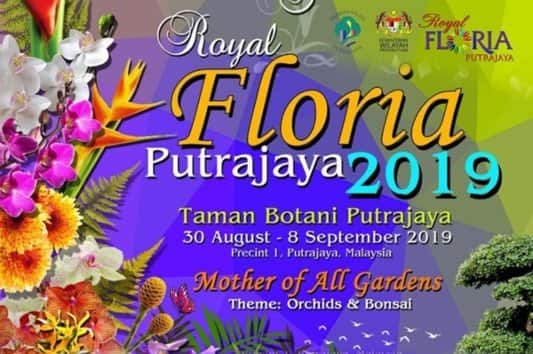 Royal Floria Putrajaya 2019
Putrajaya Floria or the Royal Floria Putrajaya 2019 is Malaysia's leading annual flower and garden festival and is taking place again this year over 10 days from 30th August - 8th September 2019.
This is the 11th annual flower show and gets bigger and better every year. This garden festival is the top event in Putrajaya's busy calendar and over 1,000,000 people attended the last Floria which featured 61 showcase garden lots with 43 international participants from 23 countries.
The theme this year is orchids and bonsai following on from theme flowers used in previous years since 2007 such as Hibiscus, Heliconia, Rose, Bougainvillea, Begonia, Lily and Chrysanthemum.
It promises to be a sweet smelling event and should not be missed!