Individual Services
---
E-Tempahan Sukan
Sport Facilities
For Sports Facilities booking, payment can be made by using the e-payment services of the Community Portal when making the reservation.| Manual for Sports Facilities Booking (NEW) || Find out more (Please Register New User).
Our Channel Payment :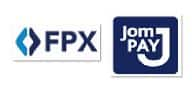 Multipurpose Hall

Location

Contact No

Multipurpose Hall Precinct 8

Counter

03-8887 7665

Office Hall

03-8887 7000 Ext : 8765

Neighborhood Complex Precinct 9

Counter

03-8887 7668

Office Hall

03-8887 7000 Ext : 8743

Neighborhood Complex Precinct 11

Counter

03-8887 7664

Neighborhood Complex Precinct 16

Counter

03-8887 7669

Office Hall

03-8887 7000 Ext : 8749
Multipurpose Hall
Only reservation made by individuals or associations or communities in Putrajaya are allowed to book for social events.
---
Putrajaya International Convention Centre
Serving our guests and making sure that their needs are well taken care of are the inherent characteristics that exude naturally from the people in Malaysia. With its charming disposition, PICC was designed on the premise that everyone who uses the facilities will feel very much at home. Rising majestically on Putrajaya's highest point and commanding a panoramic view of the entire Putrajaya Precints, PICC straddles the peak to ensure that the safety and security of its guests are well guarded.
PUTRAJAYA INTERNATIONAL CONVENTION CENTRE (PICC) FACILITIES BOOKING SYSTEM IS UNDER MAINTENANCE. We are sorry for any inconvenience caused as a result of this.